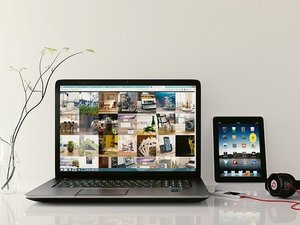 By now, almost everyone has heard of the Spectre and Meltdown security flaws that have been making headlines for more than a year.  They're serious flaws with dire implications for tens of millions of users around the world who have an intel-based PC.
The saga surrounding the fixes for these issues has been a long one and filled with twists and turns.  Intel originally attempted to push a software fix to protect its chips, but the patch they issued was so flawed that the company requested users not install it and wait for a better, more reliable patch.
In time, that patch was issued, but unfortunately, the protection it offered carried a hefty price in the form of significant system slowdowns.
The longer-term solution was, of course, to re-engineer the chips themselves. Recently, Intel announced that some of their 9th Generation chips will come with built-in fixes to ward against both Spectre and Meltdown.  Note the word "some."
Specifically, the company's new line of K-series chips, used in gaming CPU's have been re-engineered to be resistant to those security flaws.  Unfortunately, the X-Series (Xeon-class chips) don't feature those security fixes.
The reason is that they're based on the older Skylake-X architecture, and given that, the company is relying solely on software updates to protect those chips.
At a recent desktop press event, the company had this to say about the matter:
"...the new desktop processors include protections for the security vulnerabilities commonly referred to as 'Spectre,' 'Meltdown,' and 'L1TF.'  These protections include a combination off the hardware design changes we announced earlier this year as well as software and microcode updates."
Although Intel has been roundly criticized for its handling of the issues surrounding these flaws, this is undeniably a step in the right direction.