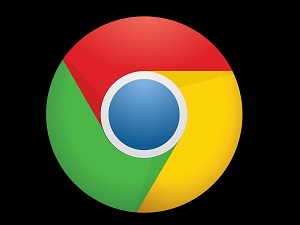 If you use Google's Chrome browser for web connectivity, you're about to get a new feature you'll probably fall in love with.
Chrome 77 is now available for Windows, Mac, iOS, and Android.  For years, Google's primary mission where the web is concerned has been to increase the quality of the user experience and the company keeps finding new ways to do just that.
Their latest offering, available in Chrome 77, will allow you to send web content to any other device you own that you use Chrome on.
Here's how it works:
Let's say you're on your phone and you run across an article that deserves more time and attention, so it is probably something you'd like to revisit on your PC.  Easily done.  Just "send the web page" in question to any device on your device list drop down, and you're all set.  You'll be able to pick up reading the article in question where you left off on the device you select.
If you're using Chrome on iOS, you will need to have the app open for the new functionality to work, and you'll need to accept the sent tab because the functionality isn't quite as tightly meshed on iOS as it is on the other platforms.
It's a small change, but a significant one that enhances the overall user experience.  The days of browsing the web on a single device are long gone. Chrome plays a major role in the Windows, Android, and Apple product ecosystems. It also has the ability to fly seamlessly from one type of device to another (even devices on entirely different ecosystems) and browse your preferred content seamlessly is compelling.  Kudos to Google for the recent enhancement.  We can hardly wait to see what else the future holds.