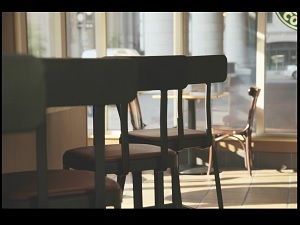 If you're not familiar with Landry's, you're probably familiar with at least some of the restaurants the company owns.
The company recently issued a formal 'Notification of Data Breach' in which they disclosed that an unauthorized user was detected on their systems and that POS malware had been used between March 13 2019 and October 17, 2019.
In addition to that, in a few cases and locations, malware had been in place since January 18, 2019.
In all, they own more than six-hundred restaurants around the country, including:
Landry's Seafood
Chart House
Saltgrass Steak House
The Bubba Gump Shrimp Co.
Claim Jumper
Morton's
McCormick and Schmick's
Mastro's Restaurant
The Rainforest Café
Del Frisco's Grill
And More
Fortunately, back in 2016, the company implemented a robust end-to-end encryption system, so any payment data sent through it would not have been compromised. Unfortunately, Landry's restaurants also have order entry systems that have card readers attached. These are not part of the end-to-end encryption system. Thus, any credit cards swiped through these systems would have seen their payment information compromised.
There's no way to be sure whether your card was swiped in a way that bypassed the encryption system. If you dined at any of Landry's restaurants between January 18, 2019 and October 17, 2019, the safest course of action is to assume that your payment card data may have been compromised. You should report the incident to your credit card provider to have a new card issued.
The investigation into this mater is ongoing and at this time. The company has not released any estimates on the number of payment cards that may have been compromised. Even if you opt not to report your card compromised, it pays to keep a close eye out on your account to monitor it for suspicious activity.