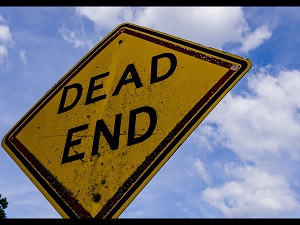 Microsoft would like you to know that Windows 7 has reached the end of the road. No more security updates are coming, and there are no more patches or bug fixes. So from here, every newly discovered security flaw is essentially a zero-day issue.
The company has been loudly advertising the fact that the end is nigh for Windows 7 for more than a year.
Despite that fact, there's a surprisingly robust population of computers still running the ancient operating system.
Microsoft decided that with the dawning of the new year, it was time to up the ante. As part of the last Windows 7 release (KB4530734), the company installed a program called EOSNotify. Going forward, when users log onto their Windows 7 computers, they'll see a full-screen message informing them that Windows 7 is no longer supported and urging them to upgrade to Windows 10 as soon as possible.
In addition, EOSNotify is programmed to display the full page message at noon every day.
Fortunately, Microsoft does offer a "remind me later" and a "don't remind me again" option, so users can permanently dismiss the message if they wish to. If you'd rather not be bothered with the message at all and you know enough to navigate the registry without blowing your system up, you can disable the message completely.
Yes, it's annoying and intrusive, but Microsoft isn't wrong here. They've given Windows 7 more than ample opportunity to upgrade, and it's clear that the company's patience is beginning to wear thin. At this point, Windows 7 users are on their own. As non-upgraded computers begin to fall victim to relentless hackers and the realization fully dawns that help isn't coming, the expectation is that those still using Windows 7 will begin to move away from it.