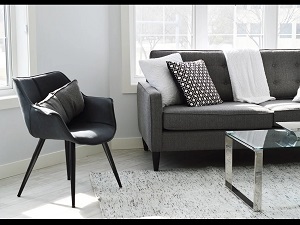 The most recent company to have fallen victim to hackers is Havenly. They are a US-based interior design firm with an interactive website that allows users to get interior design help from certified professionals.
The company reported the breach on August 2nd, 2020 but it was first discovered by researchers at BleepingComputer, on July 27th.
They discovered a massive database on the Dark Web that contained more than 386 million user records from 18 different companies. Inside that database, BleepingComputer found 1.3 million user records from Havenly.com.
Based on samples obtained from the aforementioned database, the hacking group, which goes by the name "ShinyHunters" obtained site user names, customer full name, MD5 hashed passwords, email addresses, phone numbers, zip codes, and a variety of data relating to each user's usage of the site.
Havenly's official announcement about the breach reads, in part, as follows:
"We take the security of our community very seriously. As a precaution, we wanted to let you know that we recently became aware of a potential incident that may have affected the security of certain customer accounts. We are working with external security experts to investigate this matter.
...in the meantime, out of an abundance of caution, we are logging all existing customers out of their Havenly accounts and asking our customers to reset their password when they next log in to the Havenly website. As a best practice, we also encourage all of our customers to use different passwords across all online services and applications, and to update those passwords now and on a regular basis.
We suspect that many of you will be concerned about the credit card numbers that you've used with Havenly in the past. Please note: we do NOT store credit card information, apart from the last 4 digits of the card in some cases, which is not enough to engage in credit card fraud."
If there's a silver lining to be found in the disclosure, it is the last bit, concerning the credit card numbers. In any case, if you're a Havenly.com user, be aware that the next time you log on, you'll have to change your password. If you're in the habit of using the same password across multiple websites, be sure you change the password on any site that shares the same password you used on Havenly.com.