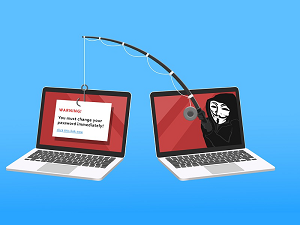 According to ongoing research by Group-IB, a massive phishing campaign is currently underway.
This is a campaign that has impacted no less than 130 organizations across a broad range of industries. These include but are not limited to professional recruiting firms and companies connected to finance and technology.
Some of the companies targeted include giants in their respective fields such as:
TTEC
Best Buy
HubSpot
Evernote
Riot Games
AT&T
Epic Games
Microsoft
Twitter
Slack
Verizon Wireless
MetroPCS
Twilio
MailChimp
Klaviyo
And T-Mobile
This comes with an unsuccessful attempt to breach Cloudflare's network as well.
The phishing campaign utilizes a kit that has been code-named 'Oktapus,' and has been underway since at least March of this year (2022).  As the Group-IB report indicates, it has many tentacles indeed.  So far, the group behind the campaign has been able to steal nearly ten thousand login credentials and use these to gain access to targeted networks.
The attack begins simply enough, as many such attacks do.  The target receives an SMS message with a link to a web page.  This page appears to be legitimate.  It is a precise copy of a corporate webpage, utilizing all the right branding and logo images.
Invariably, users are presented with a login box and are promoted to enter their account credentials and two-factor authentication codes if applicable.  Doing so hands that information over to the hackers controlling the site, giving them another login to abuse.
Okta is a perfectly legitimate and in fact, widely respected Identity-as-a-service (IDaaS) platform that allows users to employ a single login to access all software assets in their company.  Unfortunately, hackers have discovered a means of abusing that to steal customer data, which is then used to conduct additional attacks, targeting firms in the supply chain of the initially targeted company.
Even if your company isn't connected to any of the industries the hackers have targeted thus far, be sure your IT staff is aware of this threat.